Dost Welfare Foundation (DOST) is a charitable, not-for-profit organization established in July 1992, for providing services to the most marginalized and vulnerable groups in society, including drug users, persons at-risk of or infected by HIV/AIDS, prison inmates, juvenile offenders, minor children in detention with female prisoners, street children, women and children in crisis, refugees, victims of war and disasters. All these groups are mostly poor and lack the resources to live normal lives. Poverty reduces them to a state of marginalization and deprivation in all those conditions which contribute to the quality of human life e.g. health, education, justice, safety, security, housing, employment and credit.
DOST reaches out to these unfortunate, miserable and stigmatized individuals living in difficult and inhuman conditions, through a process of awareness, primary prevention, rehabilitation and social development and ensures their wellbeing and recovery. DOST services are Rights based and Needs based and include a comprehensive range of activities which cater for the physical, psychological, social, spiritual and financial needs of clients and their families. DOST provides quality services through its large service delivery network and comprehensive awareness programmes extending all over Khyber Pakhtunkhwa (KP) and the FATA/ PATA regions. DOST's programmes are intended to stimulate and facilitate positive change, with a significant impact and long-lasting effects. DOST strategies are aimed at individuals, families and communities in a spirit of self-help, community support and participation.
At the time of DOST's establishment, drug abuse problems were increasing progressively in Pakistan and more specifically in KP and the FATA/PATA regions due to the easy availability of cheap drugs smuggled across the border from neighbouring Afghanistan. A combination of geo-political, social and economic factors in the region contributed to the escalation of drug related issues, crime, social disorder, injustice, poverty and human rights abuses. A shift in the traditional modes of drug use by inhaling and smoking to injecting has added to the risk of HIV/AIDS, STIS, Hep, B/C among drug users and other vulnerable groups. Since there were hardly any treatment facilities in existence to cater to the affected population, the founding members were motivated to set up DOST drug addiction treatment programmes. The pioneering role of DOST is now recognized nationally as well as internationally.
The scope of our services comprise of primary prevention, early intervention, treatment, rehabilitation, reintegration, aftercare and follow-up. These services are provided in different locations and settings such as streets, prisons, homes, refugee camps, mobile camps, drop-in centres, out-patient and residential facilities.
ORGANIZATION'S VISION:
DOST's vision is of a society where the most marginalized and stigmatized groups have access to rights based and needs based services, to empower and heal them in body, mind and spirit and enable them to live productive and fulfilling lives.
ORGANIZATION'S MISSION:
DOST Programmes are Rights Based and Needs Based and fall in five main thematic areas, which are multidimensional, multipronged, multifaceted and holistic. All the themes are also cross cutting. They have been developed keeping in view the needs and rights of clients and encompass a diverse range of services and activities.
Drug Demand Reduction and Harm Reduction
HIV/AIDS Prevention, Care and Support
Human Rights Protection of vulnerable groups
Human Resource Development of all stakeholders
Community Development.
Dost Mohammad Khanzada (07 MARCH 1907 TO 03 AUGUST 1956)
BSc. Engineering, University of Glasgow, Scotland.
I was 15 years old and studying at the Convent of Jesus and Mary, Murree, when my father Dost Mohammad Khanzada said to me "I want you to be a missionary doctor. I'll build you a hospital, support you financially and buy you a car, so that you can travel to different communities and provide services to the sick and needy." I understood at that time that missionary work meant working with lepers who were the most hopeless and ostracized sections of society.
In December 1954 I left the Convent after appearing in the Senior Cambridge examination, carrying my father's dream with me. However, I was shattered when my father passed away in August 1956, even before my admission in medical college. However, his dream lived on and was turned into reality with the creation in 1992 of Dost Welfare Foundation, which was named after my father.
Dr. Parveen Azam Khan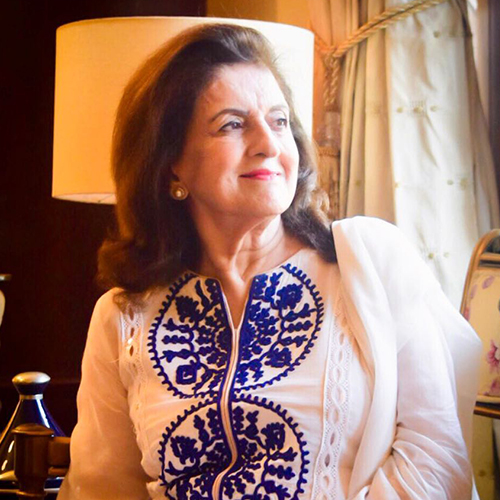 Dr. Parveen Azam Khan
Founder/President
DOST Welfare Foundation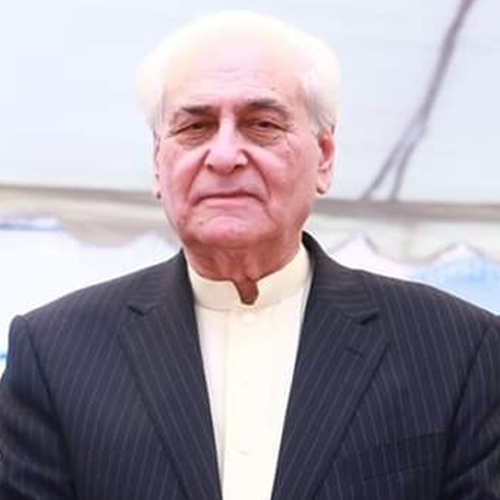 Mr. Muhammad Azam Khan
Patron
DOST Welfare Foundation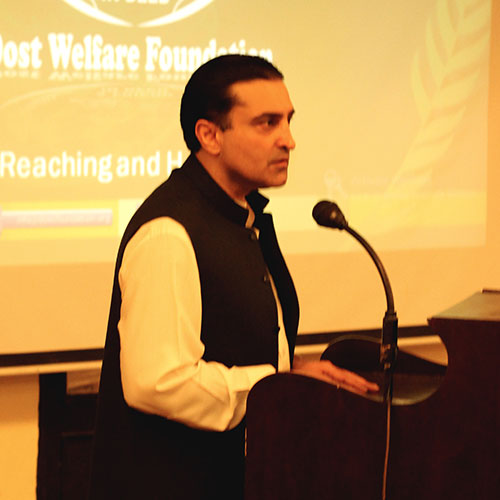 Dr. Sikander Azam Khan
Director/Executive Director
DOST Welfare Foundation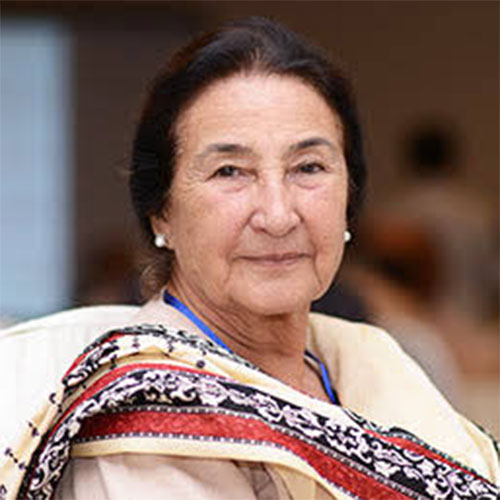 Mrs. Munawar Humayun Khan
Director
DOST Welfare Foundation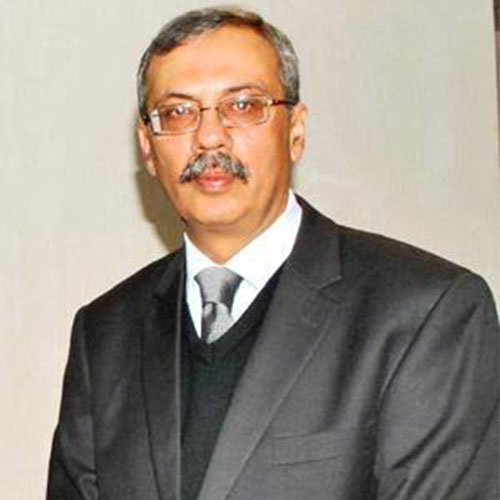 Dr. Tariq Khan Hashim
Director
DOST Welfare Foundation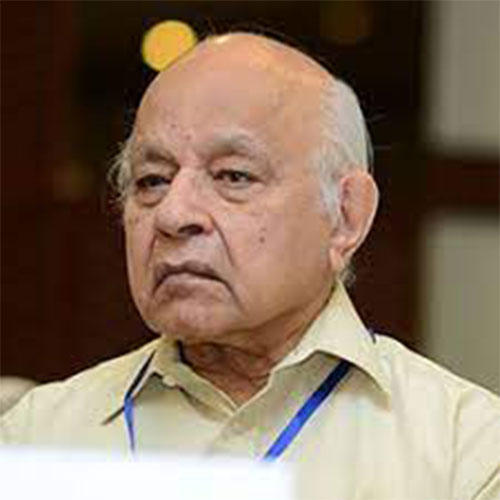 Mr. Khalid Mohtadullah
Director
DOST Welfare Foundation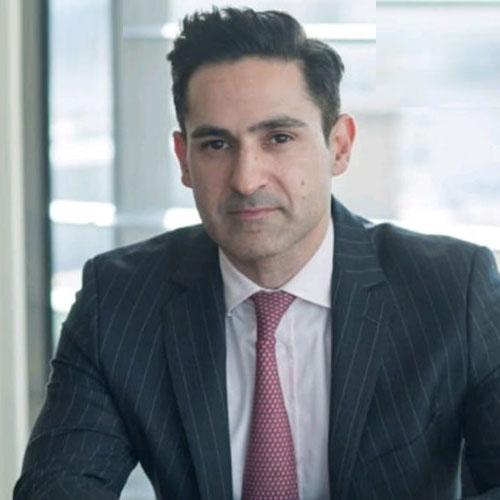 Mr. Bahram Azam Khan
Director
DOST Welfare Foundation
Message from the Patron
Mr. Muhammad Azam Khan
It was in mid 1992 that the necessity for a drug treatment and rehabilitation facility was envisaged. At that time drug abuse problems were increasing progressively in Pakistan and more specifically in NWFP/FATA (now Khyber Pakhtunkhwa) due to easy availability of cheap drugs.
A combination of economic, social and political factors in the region contributed to the escalation of drug related issues, crimes, social disorder, injustices, poverty and human rights abuses. Since there were hardly any rehabilitation facilities to cater to the affected population, the Founding members were motivated to establish the Dost Welfare Foundation (a not-for-profit NGO) under the Societies Registration Act, 1860, in August 1992. It started functioning in rented premises. Over the last quarter of a century it has established its own buildings and infrastructure. The pioneering role of Dost Welfare Foundation is now recognized both nationally and internationally.
Today Pakistan as a whole, and Khyber Pakhtunkhwa in particular, are in the grip of massive drug addiction which is especially affecting the younger generation adversely.
According to the latest report of UNODC and Narcotics Control Division of Pakistan, 11% population of KP is abusing hardcore drugs, which is almost double the figure of the other provinces. Despite this alarming and dangerous situation government facilities are almost non-existent and private facilities are few and unaffordable for the majority of clients.
To cater to this serious and alarming situation DOST has developed a close relationship with communities, encouraging participation of personally affected people and the community members in all its programmes. This has resulted in a deeper understanding of their needs.
With a professional and dedicated team DOST provides a continuum of care through its programmes for drug abuse prevention, detoxification, rehabilitation, vocational skills training, HIV prevention and care, human rights protection, legal assistance, research and networking with government and civil society organisations.
Since DOST is a not-for–profit organization it has continued to provide voluntary services to its clients over the last 30 years and more. It has mainly relied on project funding from national and international donors as well as family contributions. Recently it has also been supported by the KP government. In view of its status the organization has not been able to save and generate resources for an "Endowment Fund" for its long-term sustainability. It is working in areas where normally government agencies do not reach because most of the problems are deep-rooted and chronic such as drug abuse, HIV/AIDS, women and child rights abuse, and drug related crimes. This requires long-term strategic planning to ensure sustainability. This work can best be undertaken by NGOs with government support through public-private partnerships and provision of a suitable "Endowment Fund". In most developed countries the government provides full support to such undertakings.
Notwithstanding financial constraints and obstacles, DOST has continued to work with zeal, dedication and a missionary spirit for 30 years to heal the most stigmatized and downtrodden segments of society. David Brown, a correspondent of the Daily Telegraph Magazine (UK), who visited DOST, wrote the following in his article in the above mentioned Magazine of 22 March 2014:
"The facility is unique in KP and a model of how to treat drug addiction, with high medical- staff to-patient ratios, a rational and humane three-month detoxification programme, vocational training facilities and healthy food grown in its own garden to help and heal broken minds and bodies. When operating it claimed a 65% success rate".
Another British writer, Matthew Vaughan, in his recently published book: "Land of Beauty, Land of Pain- Seeking The Soul of Pakistan" has devoted a whole chapter to DOST titled "The Angels of Peshawar". After visiting the organization and meeting Dr. Parveen Azam Khan and the managerial staff he has recorded the following observations in his book:
"By 1992, when Dr. Parveen began DOST, drug addiction was becoming a major problem in Pakistan".
"The drug trade causes a host of problems: crime, family breakdown, domestic abuse, sexual abuse, innumerable public health issues……" 
"What Dr. Parveen has done in response to this hellish malaise is to create DOST, perhaps Pakistan's most pioneering anti-drugs organization which provides a number of facilities to serve drug addicts in Peshawar. DOST also runs daycare centres and residential centres where addicts receive counseling and assistance to get off drugs and become productive members of society."
After a tour of DOST facilities, guided by Mr. Azaz, PMER Manager and Ms. Shaista Naz, Manager Guloona Children's Services and interviewing the children drug addicts, Matthew Vaughan has this to add:
"I want to say how much I admire Shaista, Azaz  and Dr. Parveen and all of the staff and volunteers who make DOST what it is, how much I admire all these angels of Peshawar who walk among brokenness and mend the broken-hearted even at the cost of having their own hearts broken. Yet I can't. Somehow I can't find the words".
Before concluding, I would like to express my gratitude and thanks to all national and international donors as well as the government of Khyber Pakhtunkhwa for their generous support and help, with the hope that they will continue to support DOST.
In appreciation for the services rendered by DOST Directors, staff and volunteers I dedicate the following quotation:
"I expect to  pass through this world but once.
Any good, therefore, that I can do,
Or any kindness that I can show to my fellow creature,
Let me do it now. Let me not defer or neglect it,
For I shall not pass this way again".
Message from the President
Dr. Parveen Azam Khan
Dost Welfare Foundation is celebrating it's 30 years journey that commenced in August 1992 and has continued to this day and time, and into the future (Inshallah). The journey has been a sublime, living, learning experience for all our friends (dost), travelers and companions who have gifted their time, talents and love in overcoming the obstacles, setbacks and heartbreak experienced along the way in this sometimes arduous, and often joyful endeavour. Their untiring efforts in reaching out to the most vulnerable and wretched persons in society, to heal and restore their humanity, has also left indelible marks on their own lives. DOST's services in Pakistan, particularly Khyber Pakhtunkhwa, FATA and parts of Afghanistan, which have been alluded to as veritable "war zones" for the past 35 years, include the victims of that war- drug users, refugees, displaced persons, women and children in crises and community members caught in the cross fire or considered collateral damage.
Our journey on the pathway we trod was largely through unchartered territory,   developed by the footprints of the travelers, while the milestones are  landmarks of the services provided to clients and focus groups, based on their Needs and Rights. The nexus between drugs, terrorism, militancy, public health, corruption and a host of other dangers in the world has now been inexhorably established. However, DOST through some uncanny seventh sense has been working from the very outset and for 30 years, on five major thematic areas- Drug Demand Reduction, HIV/AIDS prevention, Human Rights Protection, Human Resource Development and Community Development- a kaleidoscope of services which are cross cutting, multidimensional, multifaceted, holistic and cater to the multiple problems facing the world today.
Looking back over my shoulder, I realise that this journey commenced a long time ago, beginning with the mission entrusted to me by my father in 1953, through medical college in Lahore, where in my second year MBBS as Literary President of the Fatima Jinnah Medical College Union I was also chief editor of the College Magazine named "The Herald". In my quest to publish the second edition of the magazine I requested for an article from Dr. Shujaat Ali, the Principal of the College and a renowned Professor of Physiology. He gave me an article on "Treatment of Morphine addicts with Methadone", which was written and researched by him. That was my first introduction to drug addiction, at a time when many veterans of World War two were addicted to morphine and pethidine and research was conducted in the Ganga Ram Hospital (Fatima Jinnah Medical  College's teaching hospital) on these addictions.
Throughout my thirty-five years service as a medical doctor in the Government Health Department of NWFP commencing in February 1962 and until my retirement in July 1998, I gained diverse experience in Medicine, Surgery, Midwifery, Public Health and Gynaecology. At that time there were very few specialists in the health field and as a General Practitioner I learned many skills which today are the prerogative and responsibility of specialists. I also treated some patients of leprosy, which I thought was my calling, but not enough to provide me with the special skills for missionary work in that field. However, much of my work was in providing training in family planning, primary health care and community health services to mid level health workers, community stakeholders and opinion leaders. Unknowingly, I had acquired the knowledge and skills which helped me in later years, in making DOST into a world class organization working in a very difficult field, at a time when I no idea what the future would hold.
DOST is today recognized nationally and internationally as a leader in innovative and effective scientific technology in all its thematic areas and work settings. However, we need to sustain our services and not depend on donors for financial support. We must continue to be leaders in our field of work and pioneer implementation of the latest technology in the treatment and prevention of substance abuse, HIV/AIDS and other connected diseases and disorders. DOST has fought the war against drugs and the fallouts of that war, not by blandishing swords as in a battle field, but with the gentle, careful  touch that heals and restores life, humanity and hope.
Matthew Vaughan the renowned British writer has in his book on Pakistan "Land of Beauty, Land of Pain", called DOST "Angels of Peshawar". The dream is no longer an impossible dream; for Angels nothing is impossible……..
I wish to express my hearfelt thanks to all the angels, directors, donors, philanthropists, government of KP, Dost UK, volunteers and DOST Community  for their support and encouragement in this glorious venture, as without their their vision, commitment and tireless efforts none of the outstanding achievements were possible.
"My eyes already touch the sunny hill, going far ahead of the road I have begun.
So we are grasped by what we cannot grasp;
It has inner light even from a distance,and charges us,
Even if we do not reach it, into something else,
Which, hardly sensing it we already are."                                                                                                          
Our Donors
The DOST Board of Directors, clients, staff and friends wish to thank the donors for their generous and unstinted support and encouragement in this journey.